Delivery Truck Accidents
We Are Exceptionally Experienced Lawyers Who Are Dedicated To Getting People Justice Under The Law
Colorado Springs Delivery Truck Accident Lawyers
Let Our Firm Help You Recover Your Entitled Compensation
Amazon has become one of the largest retailers in the world and delivers billions of packages across each state annually. This means countless delivery trucks and vehicles transporting Amazon packages from the warehouse to homes and offices are on the road daily. The main benefit to shopping on Amazon is its two-day, one-day, or even same-day deliveries. Unfortunately, drivers delivering packages as fast as possible are often involved in serious and even fatal accidents.
Federal Express and United Parcel Service ensure fast, timely delivery of packages. Their drivers may speed to meet deadlines, or fail to pay attention as they plan their next delivery.
If you have been injured in a crash caused by a delivery driver or commercial vehicle in Colorado Springs, do not hesitate to let Gaddis, Herd, Craw & Adams, P.C. help you hold the liable parties responsible for their negligent and reckless actions and maximize your compensation. Our legal team can investigate the wreck, gather and analyze evidence, negotiate with trucking companies and insurers, and protect your rights and best interests inside and outside the courtroom.
Amazon Delivery Accidents in Colorado
In recent years, Amazon has developed a huge logistics operation to deliver goods to customers' homes as quickly as possible. In fact, the retailer has created a network of contractors throughout the United States, which is why you may notice Amazon packages being delivered by unmarked white vans or rented box trucks. Some other delivery trucks are unmarked as well.
Additionally, Amazon introduced Flex in 2015. This app enables people to sign up to deliver Amazon packages using their own vehicles. Flex drivers are trained by Amazon mainly through instructional videos they can watch on their phones – despite the fact that being a delivery driver is one of the deadliest occupations in the country.
When you are struck by a United Parcel Service (UPS), FedEx, or United States Postal Service (USPS) driver, you can identify the employer. However, many Amazon contractors use plain white vans or their own personal vehicles.
The truth is that Amazon has consistently denied responsibility for the actions of its contractors in court, mainly due to agreements that require "delivery service partners" to assume liability and be responsible for legal costs. Therefore, contractors often take the fall for accidents and injuries caused by delivery drivers.
Although contracted drivers are paid by hundreds of companies, their routes and delivery details are generally directed by Amazon. The company's software even tracks drivers' progress. If a driver falls behind schedule, a dispatcher can contact the driver to address late deliveries on the go. However, such management places immense pressure on drivers, sometimes forcing them to sacrifice road safety in order to deliver packages on time.
FedEx & UPS Accidents in CO
Claims against FedEx, UPS, and USPS are more straightforward compared to lawsuits against Amazon and its contractors. Not only can a delivery driver be held liable for operating a vehicle in a negligent or reckless manner, but mail and parcel carriers may also share responsibility for vicarious liability, as well as negligent hiring, training, and supervision practices.
The legal principle of vicarious liability holds employers responsible for the actions of their employees. So, if a UPS driver was acting in the course and scope of his/her employment with UPS at the time of the collision, you can file a vicarious liability claim against the carrier.
Keep in mind, large delivery carriers are backed by a powerful legal team and investigators to work on accident cases with the goal of reducing or limiting the value of an injured party's claim. It is imperative to hire an experienced personal injury lawyer to put the blame on mail carriers and their drivers.
Common Causes of Delivery Truck Accidents
There are a variety of common causes of delivery truck accidents. Most of these causes involve negligence from the delivery driver.
The following are some of the common causes of delivery truck accidents:
Speeding or driving recklessly to meet delivery deadlines
Ignoring traffic signals and signs
Distracted driving
Company's failure to adequately select, train and supervise their drivers
Fatigued driving
Improper training
Improper loading of cargo, resulting in packages falling from the truck
Improper maintenance of the vehicle
Failing to follow truck driving guidelines, regulations, and the Rules of the Road
Schedule a Free Consultation Today
Our firm provides all our clients with knowledgeable and personalized legal services from start to finish. We can thoroughly examine your case, determine all your legal options, and help you navigate the complexities of the claims process. Let us ensure you make the best possible recovery.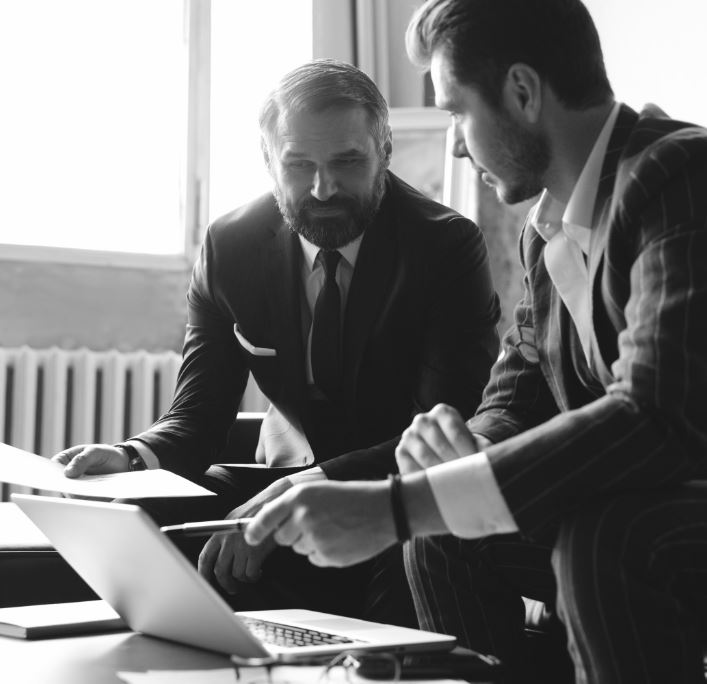 Providing Unparalleled Customer Service
Our past clients say it best! Hear what they have to say about working with our firm.
Don't Try to Negotiate with the Insurance Company Yourself

"I was injured in a car accident by a negligent driver. Tom Herd handled my personal injury claim and I was very happy with his work."

Derry Adams is a wonderful person and a hard working attorney.

"Derry Adams and her assistant Lizzy kept me informed about developments on my case from beginning to end."

Woman of Great Intelligence & Integrity

"I was not just a client. I was someone Derry Adams knew and was fighting for my rights."

Uncomplicated & Easy Estate Process

"Larry Gaddis and the staff are always professional, friendly, and thoughtful. I'm glad I had the opportunity to work with you."

Gary Craw was always honest and sincere with all matters involved.

"Gary Craw's professionalism showed in every aspect of this case."

Gary Craw handled my case with utmost compassion, honesty and the highest of ethical standards.

"I recommend Gary Craw unreservedly for personal injury cases."

Warm Personality & Thorough

"Larry Gaddis is positive, has a warm personality, is thorough, gives understandable explanations, and has an efficient work style."

- Donald

Very polite, courteous, and professional!

"Very polite, courteous, and professional! Would highly recommend Tom Herd to friends and family."
Contact Us Today
We Are Committed to Putting Our Clients First