Head & Brain Injuries
We Are Exceptionally Experienced Lawyers Who Are Dedicated To Getting People Justice Under The Law
Colorado Springs Head & Brain Injury Lawyers
Dedicated to Protecting Our Clients' Rights
Head and brain injuries (also referred to as traumatic brain injuries or TBIs) can be very serious. Depending on the type of injury, you or a loved one may suffer short-term and/or long-term effects, and you will likely need medical attention, rehab, and extra care. If your injuries were caused by another's negligence, you have legal recourse and can pursue compensation to help ease the financial strain of work missed, care needed, and the effects of your injuries.
At Gaddis, Herd, Craw & Adams, P.C., our lawyers represent those who have suffered head and brain injuries after accidents and other negligent incidents. We make it a priority to help you recover compensation to cover losses you've sustained, past and future medical expenses, rehabilitation costs, lost wages, and your pain and suffering.
---
Need legal help after suffering a head & brain injury? Contact our experienced professionals online or at (719) 249-6240 today. We can work tirelessly to help you recover the compensation you deserve.
---
Types of Head & Brain Injuries
Traumatic brain injuries often fall into two categories: closed injuries and open (or penetrating) injuries. Closed injuries include head and brain injuries that did not fracture the skull, while open injuries involve TBIs when the brain is left exposed by skull bone breaks.
In these two categories, there are several different types of TBIs that people can sustain, including:
Concussions. These are the most common types of TBI and occur after a powerful force strikes your head and caused your brain to collide with your skull. In some cases, concussion symptoms may cause lifelong challenges or develop into post-concussion syndrome which requires treatment.
Contusions/Hematomas. Bruises to your brain from a wreck can cause injuries. Contusions do not heal on their own and may require surgery if the brain bleeds into the skull causing pressure to intricate structures.
Brain hemorrhages. Hemorrhages involve uncontrolled bleeding with your brain tissue or on its surface. If left untreated, they can be life-threatening. Radiology scans are typically required to detect internal bleeding to the brain.
Intracranial hematomas. Hematomas occur when blood collects outside of the blood vessels and can develop several days or weeks after a head injury. There are three types of hematomas: epidural (where blood collects between the skull and brain), subdural (where blood collects under the thin layer of protection surrounding the brain), and intracerebral (where blood collects in the brain itself).
Coup-contrecoup brain injury. This refers to coup and countercoup injuries, that occur when a person's head is slammed against an object or hard surface or the brain is slammed against the skull due to forces in the wreck.
Diffuse axonal injury (DAI). DAIs are one of the most severe types of TBIs, and they occur when the brain twists inside the skull or is violently shaken.
Penetrating brain injury. These TBIs occur when the skull or brain is penetrated by an object.
Common Causes of Head & Brain Injuries
People often get TBIs after suffering a blow to the head or another type of trauma to their head and/or brain. Head and brain injuries often result from the following events.
Motorcycle accidents or other vehicle-related crashes
Sports, work, or military injuries
Childbirth trauma and/medical negligence
Deprivation of oxygen while undergoing medical treatment
Birth Injuries | Infant Brain Damage
Birth injuries include the traumas and/or physical injuries that mothers and newborns sustain during childbirth; these injuries can include infant brain damage. Infants may suffer head and brain injuries that result in:
Cerebral palsy. This is a motor disorder that can be caused by brain damage or other traumas during birth.
Erb's palsy (brachial plexus birth palsy). This condition can be caused by excessive force being applied to a newborn's head or neck during birth and results in nerve damage.
Periventricular leukomalacia. The white matter in an infant's brain can become damaged because of trauma.
Brain bleeds. After an infant suffers head trauma, their brains may start to hemorrhage.
Developmental disabilities. If a newborn or infant suffers a head or brain trauma, they may have behavioral issues or impaired cognitive functions.
Hydrocephalus. After suffering head trauma, fluid can build up on an infant's brain causing this condition.
Bone fractures. Because of excessive force or the misuse of medical equipment during delivery, an infant's skull may be broken.
Facial paralysis or palsy. If a newborn suffers head trauma, the nerves in their face or body can be damaged.
Medical negligence or trauma can be the cause of certain birth injuries and infant brain damage. Doctors (and other medical professionals) may:
Fail to identify risk factors in the mother and/or infants (i.e. irregular pelvis size, large infant size, etc.).
Misuse tools, such as the forceps of vacuum, during childbirth.
Fail to properly monitor mother and/or child during labor and delivery.
Delay or fail to conduct a C-section when a vaginal birth presents more risk.
Motorcycle Accidents & Traumatic Brain Injuries
While you are more likely to suffer from head and brain injuries if you do not wear a helmet, you can also suffer minor TBIs (i.e. concussions, contusion, etc.) even if you wear a helmet. Motorcycle riders may suffer head and/or brain trauma if:
They are thrown from the bike and hit their head on the pavement or an object.
They suffer a violent blow to the head and their skull fragments damage their brain tissue.
Another vehicle or motorcycle is involved and hits their head.
Debris from the accident or that is nearby penetrates their brain.
If you are involved in a motorcycle crash, you should immediately seek medical attention. You should also watch out for the following symptoms that are indicative of a TBI:
Severe headaches
Large depressions in your skill
Eye bruising
Fluid leaking from your ears
Blood trapped behind your eardrum
Fainting spells
Abnormal irritability
Decreased blood pressure
Increased or abnormal heart rate
Sudden loss of hearing or sight
Memory loss
Difficulty focusing
At Gaddis, Herd, Craw & Adams, P.C., our lawyers have decades of experience. We are here to help you and your family fight to receive fair compensation so that you can take the time you need to recover and ease any financial strain. While you are not required to retain a lawyer to take legal action, it is in your best interest to retain our firm. Why?
We know the law, medicine and science to represent you effectively.
We have experience in the complexities of diagnosing and treating by qualified neurologists, neuropsychologists and other medical professionals.
We are skilled negotiators and trial lawyers.
We offer each client personal attention and unique case strategies, and we are not afraid to think outside of the box to help you achieve favorable results.
We can connect you with medical and rehabilitation experts who effectively diagnose and treat your brain injury.
We present graphic evidence, illustrations and photos to support your claims.
You shouldn't have to fight alone. Our clients are important to us, and we want to stand alongside you and offer you the legal support you deserve.
---
If you or a loved one is suffering from a traumatic brain injury, reach out to our team today to schedule a free case consultation. Call (719) 249-6240 to get started.
---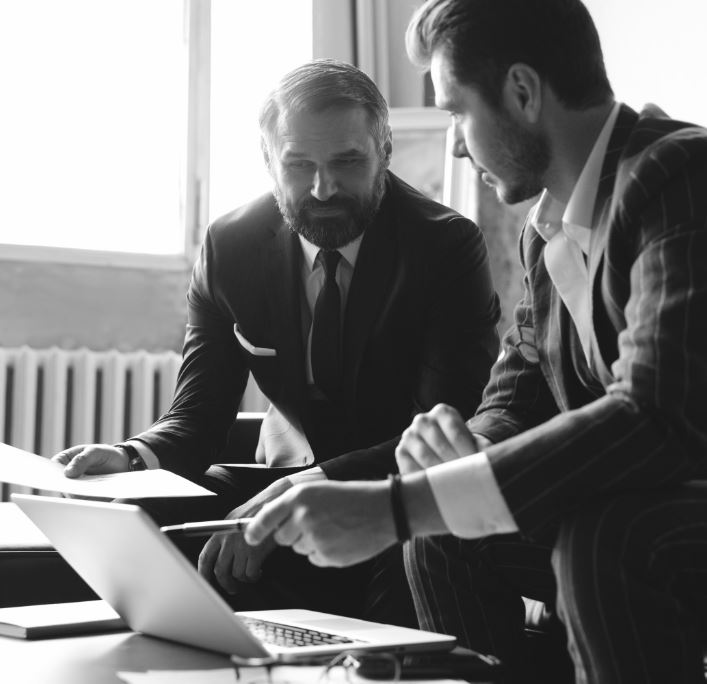 Providing Unparalleled Customer Service
Our past clients say it best! Hear what they have to say about working with our firm.
Gary Craw handled my case with utmost compassion, honesty and the highest of ethical standards.

"I recommend Gary Craw unreservedly for personal injury cases."

Woman of Great Intelligence & Integrity

"I was not just a client. I was someone Derry Adams knew and was fighting for my rights."

Warm Personality & Thorough

"Larry Gaddis is positive, has a warm personality, is thorough, gives understandable explanations, and has an efficient work style."

- Donald

Derry Adams is a wonderful person and a hard working attorney.

"Derry Adams and her assistant Lizzy kept me informed about developments on my case from beginning to end."

Uncomplicated & Easy Estate Process

"Larry Gaddis and the staff are always professional, friendly, and thoughtful. I'm glad I had the opportunity to work with you."

Very polite, courteous, and professional!

"Very polite, courteous, and professional! Would highly recommend Tom Herd to friends and family."

Gary Craw was always honest and sincere with all matters involved.

"Gary Craw's professionalism showed in every aspect of this case."

Don't Try to Negotiate with the Insurance Company Yourself

"I was injured in a car accident by a negligent driver. Tom Herd handled my personal injury claim and I was very happy with his work."
Contact Us Today
We Are Committed to Putting Our Clients First