Rideshare Uber/Lyft
We Are Exceptionally Experienced Lawyers Who Are Dedicated To Getting People Justice Under The Law
Colorado Springs Rideshare Uber/Lyft Accident Lawyer
Providing Legal Solutions for Coloradans
If you were injured in a wreck while traveling as a passenger in an Uber, Lyft, or rideshare service, you may be entitled to compensation. A lawyer can help you determine if your injuries were caused by the negligence or inaction of your rideshare driver. Though popular services, the law requires use of great care while transporting others. Rideshare drivers transport millions of people throughout the United States each day.
According to Uber's US Safety Report and Lyft's Community Safety Report:
Lyft reported 105 fatalities between 2017 and 2019[1]
Uber reported 97 fatal crashes with 107 total deaths between 2017 and 2018[2]
If you are injured while riding in an Uber or Lyft service vehicle, you need to protect your rights and recover for serious injuries.
At Gaddis, Herd, Craw & Adams, P.C., our Colorado Springs Rideshare Uber/Lyft Accident lawyers can help determine if you have an actionable claim and right to compensation for your injuries and damages.
Common Causes of Rideshare, Uber/ Lyft Accidents in Colorado Springs
Being in an automobile accident can be a traumatic experience, especially when you didn't cause the crash. You may be left wondering why this happened. While you may not currently know what caused your accident, rideshare crashes are typically caused by:
Inexperienced drivers and lack of familiarity with roadways.
Failure to follow company policies.
Distracted Driving: When motorists operate a vehicle while distracted, it can lead to serious automobile crashes. Rideshare drivers are at a higher risk of distracted driving because their job requires using a mobile app to accept fares.
Failure to follow the Rules of the Road. When rideshare drivers disregard traffic rules they needlessly endanger their passengers.
Tired Drivers: Rideshare operators may work more than one job. It's not uncommon for drivers to work full-time jobs and use rideshare companies as part-time employment for extra income. Many rideshare drivers are overworked and tired when they begin their shifts. Fatigue is a seriously debilitating condition for drivers, and it can cause slower brain function and slower reflexes when responding to issues encountered while driving.
Reckless Driving and Speed: Rideshare drivers make more money when taking more fares. Drivers may be tempted to speed, make illegal turns, make dangerous lane changes, and use aggressive driving tactics to arrive at their destination faster, making it possible to pick up more passengers.
Types of Injuries Seen in Rideshare Accidents
There are many injuries crash victims experience in automobile accidents. The speeds of all the vehicles, the number of automobiles involved in the crash, and various other factors can impact the severity of injuries resulting from a wreck.
The most common injuries after a vehicle accident include:
Spinal, Back, & Neck Injuries: Most serious accidents involve vehicles traveling at high speeds crashing into one another or other objects. When vehicles traveling at high speeds come to a sudden stop, it can cause tremendous strain on the back and neck. Whiplash is a common injury experienced by many regardless of the severity of the crash. While whiplash may not sound serious, it can lead to the tearing of muscles, ligaments and tissue, serious pain and require intensive physical therapy. Sudden stops and crashes can cause spinal damage, such as herniated discs and other forms of trauma that can lead to severe injury.
Fractures: A vehicle crash can cause serious physical trauma from the impact leading to broken bones and fractures requiring pins, rods, and other serious surgical intervention. These injuries can be disfiguring and require long-term physical therapy and rehabilitation.
Traumatic Brain Injury (TBI): Auto accident victims may experience head injuries or jolts to the head that shake the brain inside the skull. These types of injuries can lead to concussions and severe, lasting damage and an increased risk of dementia. TBI victims may experience considerable improvement over time but still experience lasting effects like physical, cognitive, and behavioral challenges.
Death: Tragically, individuals can be ejected from cars or suffer devastating crush injuries from auto wrecks.
Tearing of Tissues, Muscles and Ligaments: Burns, cuts, scrapes, torn ligaments, and muscle damage are just a few of the traumatic soft tissue injuries those injured may experience.
What You Should Do if You're Involved in a Rideshare Crash
If you or someone you love is involved in a wreck while using a ridesharing service, you should ensure you are safe and not in life-threatening danger before doing anything else. If you cannot do any of the following, securing a lawyer to help you collect evidence for your case is the wisest course of action.
If you've been in an accident and you can safely do the following, you should:
Call Emergency Services: It's important to report the crash to the police. Calling 911 is the best thing to do to get the medical help you need and because operators will alert both emergency services and police to the accident, and the police will gather evidence to complete a report.
Gather Details From the Scene: If you can take pictures or video, it will be helpful to your case. You should try to capture the placement of vehicles, damages, and traffic conditions.
Receive Medical Treatment: If you aren't transported to the hospital via ambulance, you should see a doctor after the crash. Report all symptoms to the doctor and request a physical examination.
File a Report with the Rideshare Operator: Whether it's Uber, Lyft, or some other company, it's important to submit an accident report and include all requested information. An accident report can easily be submitted via the mobile app for most rideshare companies. It's best to submit the notice electronically and retain a copy for proof.
Secure Legal Representation: Rideshare drivers are considered independent contractors, so the company may not take responsibility for certain incidents. Finding a rideshare accident lawyer can help you navigate any challenges you may face and help to find available sources of insurance for recovery.
Do You Need a Rideshare Accident Lawyer?
Experiencing a rideshare accident can be traumatic, but it can be even more distressing if you are left injured and unsure how to seek compensation. Handling negotiations with insurance companies and corporate legal teams can leave even the most confident person intimidated and insecure. At Gaddis, Herd, Craw & Adams, P.C., our Colorado Springs rideshare Uber/Lyft accident lawyers help clients determine if they have a case and map out a strategy that best positions them for court or negotiations.
When rideshare accident victims need help in their case, the rideshare accident lawyers at Gaddis, Herd, Craw & Adams, P.C. will:
Help clients understand how Colorado law applies to their rideshare case
Work with clients to seek compensation for your injuries from at-fault parties, such as Uber, Lyft, or other negligent parties
Fight for maximum compensation to cover injuries, damages, and pain and suffering
Represent our client's interests and aggressively fight for them in all settlement negotiations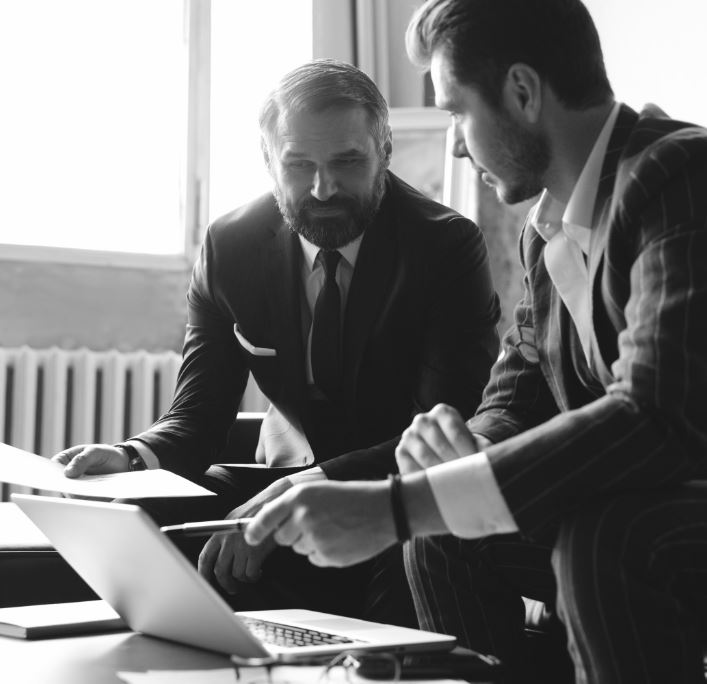 Providing Unparalleled Customer Service
Our past clients say it best! Hear what they have to say about working with our firm.
Gary Craw handled my case with utmost compassion, honesty and the highest of ethical standards.

"I recommend Gary Craw unreservedly for personal injury cases."

Warm Personality & Thorough

"Larry Gaddis is positive, has a warm personality, is thorough, gives understandable explanations, and has an efficient work style."

- Donald

Very polite, courteous, and professional!

"Very polite, courteous, and professional! Would highly recommend Tom Herd to friends and family."

Derry Adams is a wonderful person and a hard working attorney.

"Derry Adams and her assistant Lizzy kept me informed about developments on my case from beginning to end."

Woman of Great Intelligence & Integrity

"I was not just a client. I was someone Derry Adams knew and was fighting for my rights."

Don't Try to Negotiate with the Insurance Company Yourself

"I was injured in a car accident by a negligent driver. Tom Herd handled my personal injury claim and I was very happy with his work."

Uncomplicated & Easy Estate Process

"Larry Gaddis and the staff are always professional, friendly, and thoughtful. I'm glad I had the opportunity to work with you."

Gary Craw was always honest and sincere with all matters involved.

"Gary Craw's professionalism showed in every aspect of this case."
Contact Us Today
We Are Committed to Putting Our Clients First