Catastrophic Injuries
We Are Exceptionally Experienced Lawyers Who Are Dedicated To Getting People Justice Under The Law
Colorado Springs Catastrophic Injury Lawyers
Consult With Us at Gaddis, Herd, Craw & Adams, P.C. Today
Have you been involved in a preventable accident which has left you severely or permanently injured? Accidents which are caused by negligent or reckless behavior often lead to personal injury lawsuits. Whether victims need to take action directly against the parties responsible or fight a resistant insurance provider, legal counsel is often needed to ensure the victim's immediate and long-term needs are taken care of.
Our experienced legal team is here to provide you with the level of representation and support you need. Gaddis, Herd, Craw & Adams, P.C. is a BBB accredited firm and we are part of a number of different respected associations, including the Colorado Bar Association and the American Bar Association. With more than 150 years of combined legal experience, our dynamic team of legal counselors knows what it takes to secure results for our clients.
---
Contact our offices today to request a free consultation with one of our award-winning Colorado Springs catastrophic injury lawyers.
---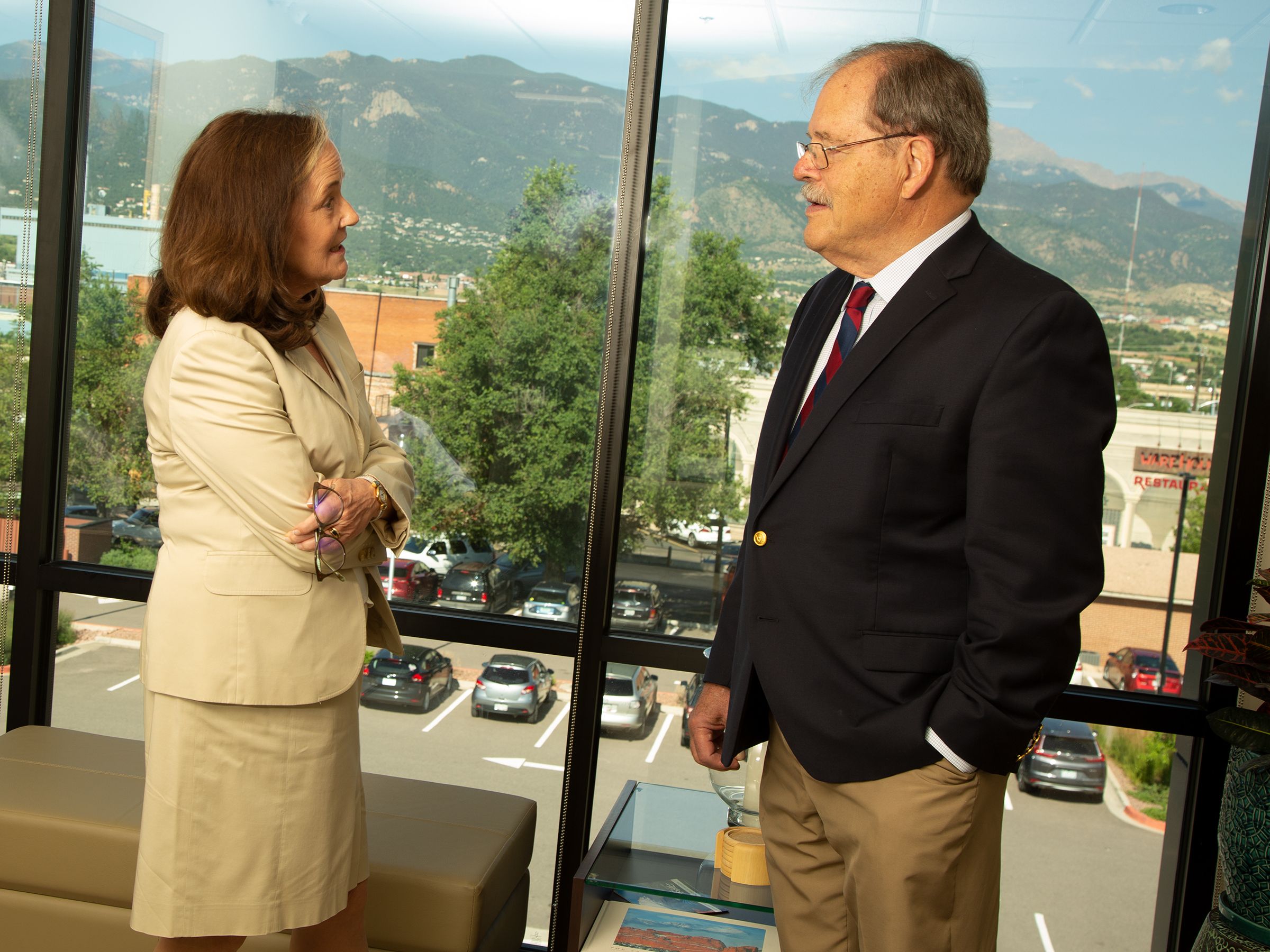 Types of Catastrophic Injury Cases We Handle
Some accidents lead to minor injuries that heal quickly and allow victims to resume their lives with no lasting health concerns. Unfortunately, other accidents can lead to life-threatening, life-altering injuries that leave a person scarred for life. A catastrophic injury can mean dealing with the symptoms and aftermath for the rest of your life. Victims of catastrophic injuries often have to deal with extensive medical expenses and long-term care.
We handle all types of catastrophic injury claims, including those involving:
Spinal cord injuries
Traumatic brain injuries
Amputation
Paralysis
Burn injuries
Head and neck injuries
Seeking Justice for Accident Victims in El Paso County
The aftermath of an accident which has left you with catastrophic injuries can be overwhelming and stressful and the legal representation you choose can be crucial to the outcome of your case. With decades of experience in the personal injury practice area, our Colorado Springs catastrophic injury lawyers are here to support you and ensure you know your legal options.
Providing Unparalleled Customer Service
Our past clients say it best! Hear what they have to say about working with our firm.
Don't Try to Negotiate with the Insurance Company Yourself

"I was injured in a car accident by a negligent driver. Tom Herd handled my personal injury claim and I was very happy with his work."

Woman of Great Intelligence & Integrity

"I was not just a client. I was someone Derry Adams knew and was fighting for my rights."

Gary Craw was always honest and sincere with all matters involved.

"Gary Craw's professionalism showed in every aspect of this case."

Derry Adams is a wonderful person and a hard working attorney.

"Derry Adams and her assistant Lizzy kept me informed about developments on my case from beginning to end."

Gary Craw handled my case with utmost compassion, honesty and the highest of ethical standards.

"I recommend Gary Craw unreservedly for personal injury cases."

Uncomplicated & Easy Estate Process

"Larry Gaddis and the staff are always professional, friendly, and thoughtful. I'm glad I had the opportunity to work with you."

Warm Personality & Thorough

"Larry Gaddis is positive, has a warm personality, is thorough, gives understandable explanations, and has an efficient work style."

- Donald

Very polite, courteous, and professional!

"Very polite, courteous, and professional! Would highly recommend Tom Herd to friends and family."
Contact Us Today
We Are Committed to Putting Our Clients First