Medical Malpractice
We Are Exceptionally Experienced Lawyers Who Are Dedicated To Getting People Justice Under The Law
Colorado Springs Medical Malpractice Lawyer
Was Medical Negligence the Cause of Your Injury? Call Gaddis, Herd, Craw & Adams, P.C.!
Have you or a loved one been harmed while in the care of medical professionals? When we seek medical treatment, we trust doctors, nurses, and medical facilities to have our best interests in mind as they administer treatment.
When avoidable mistakes occur that negatively impact our health, we have the grounds to seek compensation from the parties responsible.
What is Medical Malpractice?
Medical malpractice happens when a provider of health care fails to fulfill his or her duties by giving patients substandard treatment, failing to take the appropriate action, or neglecting to take the appropriate action, causing harm, injury, or death to the patient.
Our Medical Malpractice Law Firm
At Gaddis, Herd, Craw & Adams, P.C., our medical malpractice lawyers in Colorado know the challenges medical malpractice victims face as they seek relief for their injuries. For more than 40 years, our firm has assisted all types of injury victims throughout Colorado—including those who have been harmed by medical professionals.
We know what it takes to secure results for our clients and are ready to staunchly represent their interests both in and outside the courtroom.
Don't wait to call our Colorado medical malpractice lawyers! We'll show you everything you need to know about how to file a medical malpractice lawsuit, contact our Colorado Springs law firm today!
---
It can be possible to seek relief at this difficult time. Call our medical malpractice lawyers in Colorado Springs at (719) 249-6240 for a free consultation today.
---
Common Instances of Medical Malpractice
Doctors and hospitals are insured specifically to avoid economic damages in the wake of a malpractice suit. However, these insurance providers fiercely defend their bottom line and often try to minimize or marginalize the gravity of the victim's injury. So what is considered medical malpractice?
Common instances of medical malpractice include:
Birth Injuries from Medical Negligence during Labor and Delivery
Surgical errors
Misdiagnosis
Delayed diagnosis
Medication errors
What Is the Statute of Limitations for Medical Malpractice in Colorado?
The statute of limitations in Colorado is two years. This means you have two years from the date the malpractice was inflicted or when you discovered, within a reasonable period of time, the harm. For minors under six, those bringing the lawsuit must be filed before the child turns eight. Waiting too long to file your lawsuit will most likely mean the court will refuse your claim.
How Long Does a Medical Malpractice Lawsuit Take?
It is important to understand no two medical malpractice cases are the same. Based on the different factors that make up the case they can last different lengths of time. On a national average, most medical malpractice lawsuits can take 2-3 years to settle. However, if the case goes to trial it could take upwards of 4-5 years. If a medical malpractice case has a large compensation exceeding $2 million the timeline could be anywhere from 5-15 years before it is over.
Medical malpractice litigation can be very complex. This wide difference in length of time is typically due to the complexity of issues that make up the medical malpractice case. Various damages or harms suffered in medical malpractice require different lengths to settle. If you have suffered from negligence from a healthcare worker be sure to reach out to one of the medical malpractice lawyers in Colorado Springs from Gaddis, Herd, Craw & Adams, P.C.
Do You Have A Medical Malpractice Claim? Call Today!
If you believe that you have a viable claim, our medical malpractice lawyers in Colorado Springs are ready to hear your story. Our lawyers regularly work with medical professionals and other experts to substantiate our clients' cases and ensure that their claim for compensation is both thorough and compelling. Hear some testimonials from our past clients we've helped over our 40+ years of experience. If you need a dedicated lawyer to help you with your malpractice lawsuit, contact us!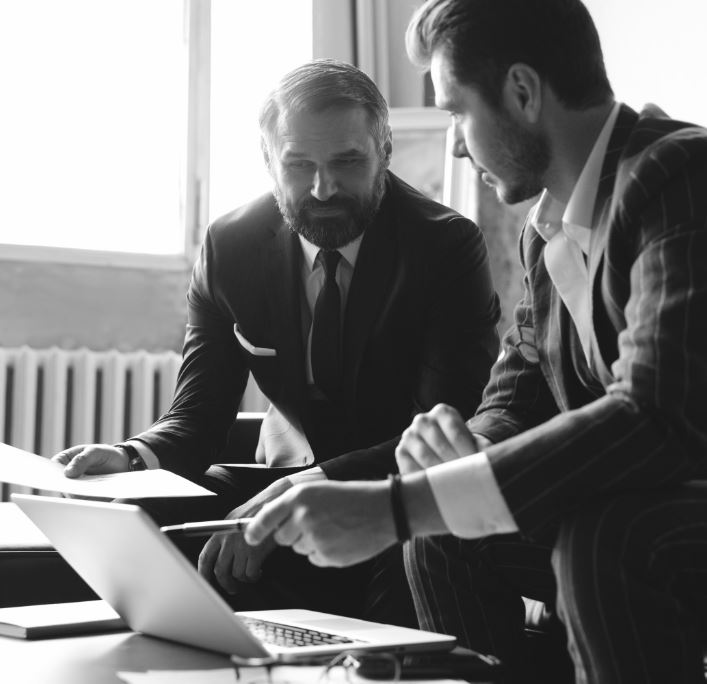 Providing Unparalleled Customer Service
Our past clients say it best! Hear what they have to say about working with our firm.
Woman of Great Intelligence & Integrity

"I was not just a client. I was someone Derry Adams knew and was fighting for my rights."

Derry Adams is a wonderful person and a hard working attorney.

"Derry Adams and her assistant Lizzy kept me informed about developments on my case from beginning to end."

Don't Try to Negotiate with the Insurance Company Yourself

"I was injured in a car accident by a negligent driver. Tom Herd handled my personal injury claim and I was very happy with his work."

Very polite, courteous, and professional!

"Very polite, courteous, and professional! Would highly recommend Tom Herd to friends and family."

Uncomplicated & Easy Estate Process

"Larry Gaddis and the staff are always professional, friendly, and thoughtful. I'm glad I had the opportunity to work with you."

Warm Personality & Thorough

"Larry Gaddis is positive, has a warm personality, is thorough, gives understandable explanations, and has an efficient work style."

- Donald

Gary Craw was always honest and sincere with all matters involved.

"Gary Craw's professionalism showed in every aspect of this case."

Gary Craw handled my case with utmost compassion, honesty and the highest of ethical standards.

"I recommend Gary Craw unreservedly for personal injury cases."
Contact Us Today
We Are Committed to Putting Our Clients First