Motorcycle Accident Attorney in Colorado Springs
Seek Compensation with Gaddis, Herd, Craw & Adams, P.C.
Colorado Springs has beautiful weather for much of the year, making it an excellent place to own and ride a motorcycle. Whether you ride for sport or as a mode of transportation, you are unfortunately at risk of negligent drivers' actions. While riding a motorcycle, you are more susceptible to injury due to the lack of protection that a car offers, even if you wear protective gear.
At Gaddis, Herd, Craw & Adams, P.C., we are trained and experienced in the representation of motorcycle accident victims. If you're a motorcyclist that's been hurt by another motorist on the road, you may have legal options to seek compensation. Contact our experienced, award-winning Colorado Springs motorcycle accident lawyers today for assistance.
You don't have to face this critical time without a diligent legal advocate by your side. Contact us today to request a free initial consultation.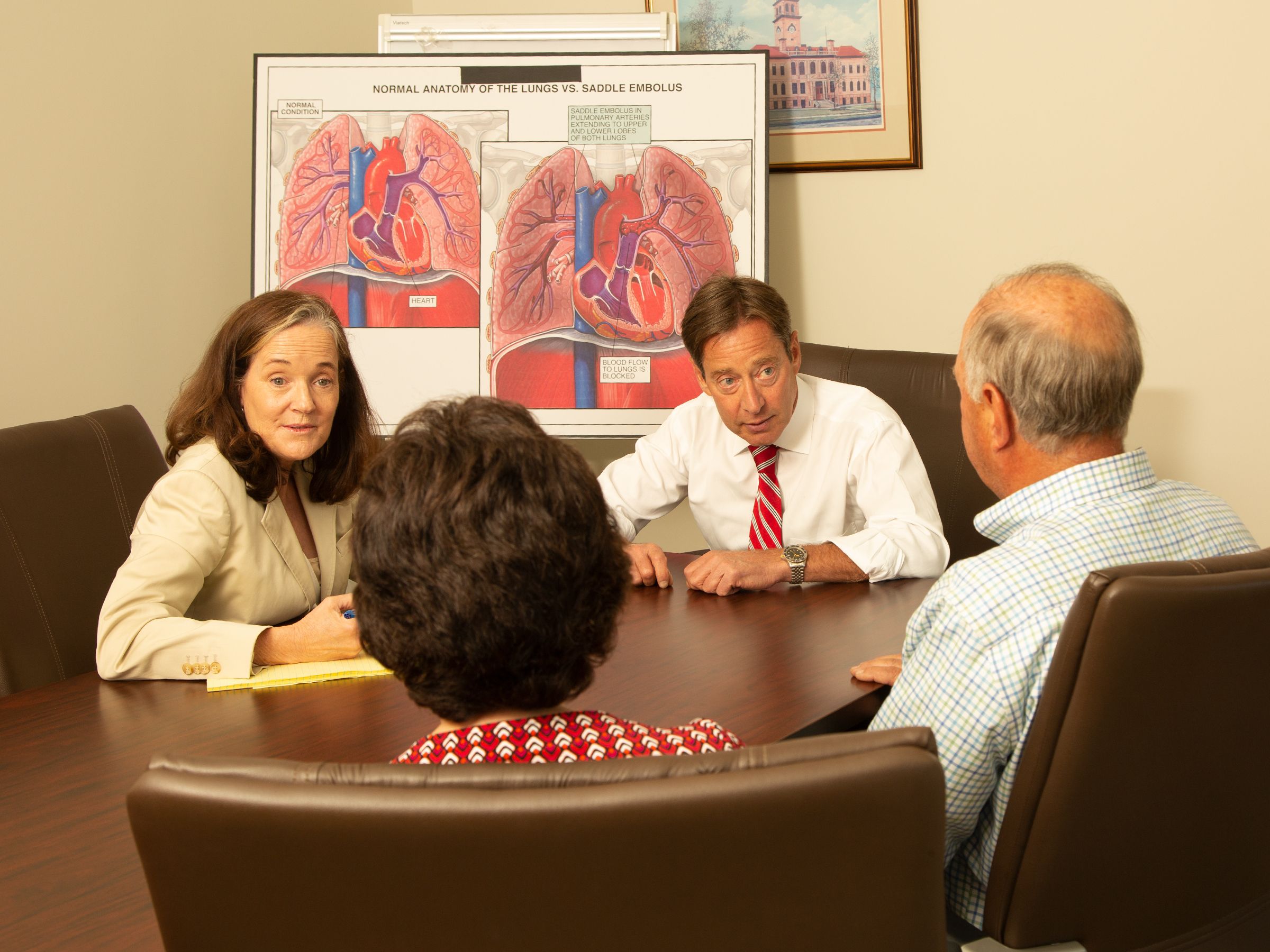 How Do Motorcycle Accidents Happen?
Motorcycle accidents can be caused by a wide range of factors but usually involve some type of driver error or negligence. Drivers are used to seeing other cars and large vehicles on the road but are not as vigilant about looking out for motorcyclists. We firmly believe that irresponsible individuals on the road should be held accountable for their actions, especially when they cause injury to other parties.
A few of the most common causes of motorcycle accidents include:
Failure to yield
Illegal lane changes
Texting and driving
Distracted driving
Talking on the phone
Defective parts
Poor roadway conditions
At Gaddis, Herd, Craw & Adams, P.C., our clients are not just case numbers or a paycheck to us. We are passionate about protecting the rights of injury victims. Our Colorado Springs motorcycle accident attorneys believe that you should not have to deal with the aftermath of an accident on your own. We are here to support you and help you recover compensation for your medical expenses, recovery, and pain and suffering.
Ready to start exploring your legal options? Our firm is ready to help. Call our offices at (719) 249-6240 today.
Backed By A Long Track Record of Success
Delayed Diagnosis $2,100,000

Motorcycle Injury $1,250,000

$1 Million Recovery following Mother's Wrongful Death $1,000,000

Medical Malpractice $1,000,000

Injured Surgeon Recovers $925,000 $925,000

Car Accident $800,000

Bicycle Accident $650,000

Insurance Bad Faith $600,000

$525,000 for Hand Injury $525,000

Car Accident $500,000
Providing Unparalleled Customer Service
Our past clients say it best! Hear what they have to say about working with our firm.
"Tom Herd is sharp, has incredible insight, is an effective communicator, and you will feel like you have a very knowledgeable friend helping you and representing you full circle."

- Barb

"Derry was kind, caring, and compassionate every step of the way. She ensured that she kept us informed of the process and any developments or issues."

- Anonymous

"Mr. Gaddis has been a firm rock in the midst of a storm."

- Wendell & Carla P.
Relief From Worry and Uncertainty Throughout the Legal Process

SUPERIOR RESULTS!

The Best Legal Advice From Attorneys With Over 150 Years of Combined Experience

You Will Have a Highly Experienced Attorney Who is a Partner in Our Firm

Personalized and Caring Representation