Colorado Springs Truck Accident Attorneys
Providing Strong Legal Counsel in El Paso County
Have you or someone you love been injured in a trucking accident? Trucking accidents can be one of the most devastating types of collisions due to the immense size and weight of trucks. At Gaddis, Herd, Craw & Adams, P.C., our personal injury lawyers are highly knowledgeable about personal injury law, including how to secure results for trucking accident victims. Violations of trucking regulations should be taken seriously and irresponsible drivers should be brought to justice.
Reach out to our firm now at (719) 249-6240 if you have any questions about how we can help. We're ready to hear your story.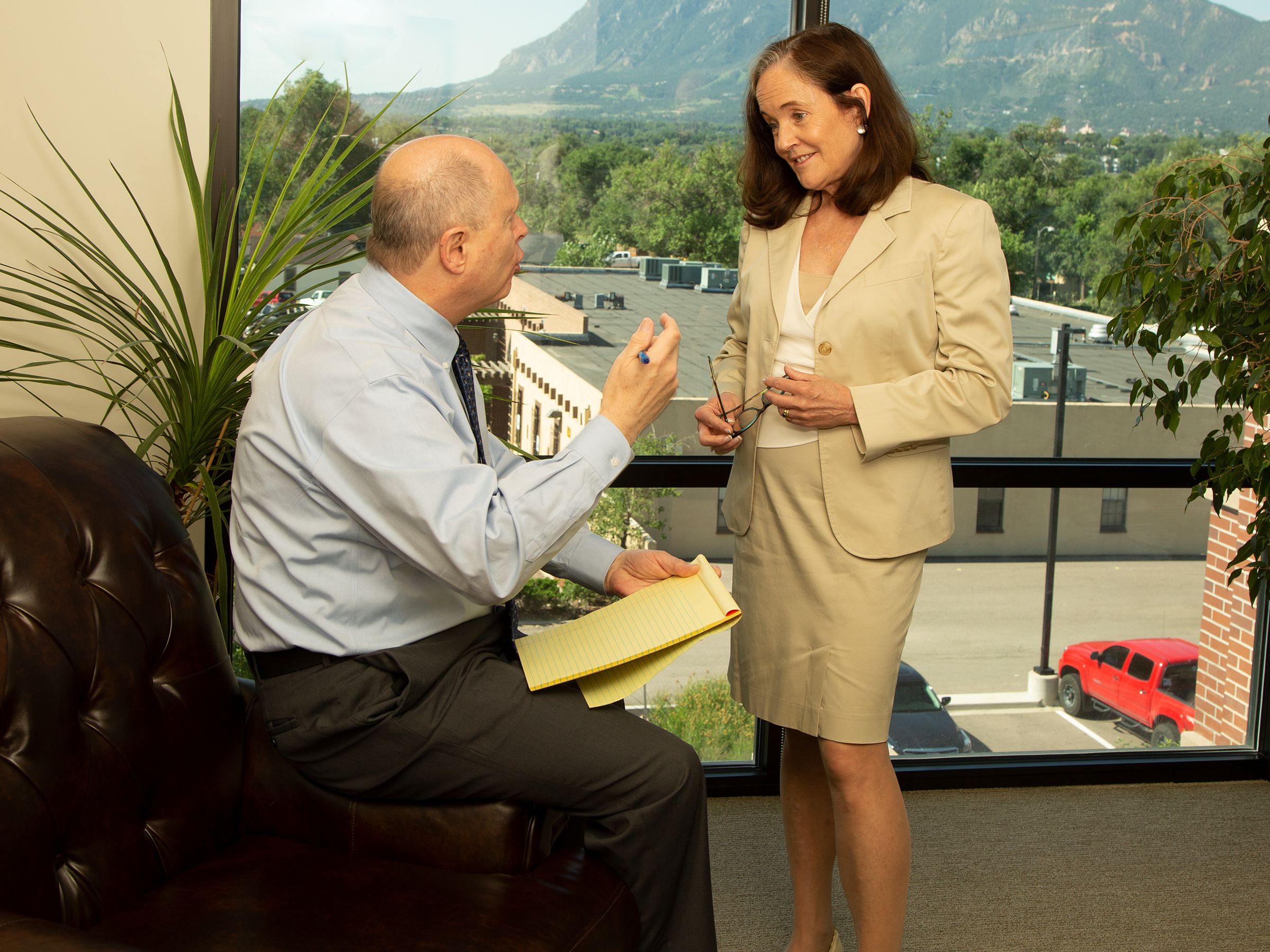 Common Causes of Trucking Accidents
On any given day, you may share the road with a number of commercial trucks containing cargo or transporting goods across town. These trucks are required to follow strict regulations to keep drivers around them safe. However, when commercial trucks cause accidents, the results can be catastrophic. Truck drivers and trucking companies are expected to follow a long list of rules and if they fail, they should be held responsible.
Trucking accidents can be caused by the following:
Driver fatigue
Intoxicated driver
Poor road conditions
Driving errors
Speeding
Driving under the influence
Reckless driving
Improper loading of the trailer
Improper maintenance of the truck or trailer
Call Gaddis, Herd, Craw & Adams, P.C. Today
The sooner you hire a Colorado Springs truck accident attorney to represent you, the better. We can begin investigating the accident, talking to witnesses and experts, and using our knowledge of the law to build a case on your behalf. Our legal team firmly believes in seeking justice on behalf of our clients and allowing you to recover while we work to secure compensation for your injuries.
Our firm is here to support you. Contact us now to speak with a knowledgeable legal professional.
Backed By A Long Track Record of Success
Delayed Diagnosis $2,100,000

Widowed Father Recovers $1.475 Million $1,475,000

Motorcycle Injury $1,250,000

Medical Malpractice $1,000,000

$1 Million Recovery following Mother's Wrongful Death $1,000,000

$995,000 for Loss of Personal Dignity $995,000

Injured Surgeon Recovers $925,000 $925,000

Car Accident $800,000

Bicycle Accident $650,000

Insurance Bad Faith $600,000
Providing Unparalleled Customer Service
Our past clients say it best! Hear what they have to say about working with our firm.
"Tom Herd is sharp, has incredible insight, is an effective communicator, and you will feel like you have a very knowledgeable friend helping you and representing you full circle."

- Barb

"Derry was kind, caring, and compassionate every step of the way. She ensured that she kept us informed of the process and any developments or issues."

- Anonymous

"Gary is a highly knowledgeable attorney that treats you like a person, not a case. Look no further you've found the best."

- Angelo
Relief From Worry and Uncertainty Throughout the Legal Process

SUPERIOR RESULTS!

The Best Legal Advice From Attorneys With Over 150 Years of Combined Experience

You Will Have a Highly Experienced Attorney Who is a Partner in Our Firm

Personalized and Caring Representation