Trucking Accidents
We Are Exceptionally Experienced Lawyers Who Are Dedicated To Getting People Justice Under The Law
Colorado Springs Truck Accident Lawyers
Providing Strong Legal Counsel in El Paso County
Have you or someone you love been injured in a trucking accident? Trucking accidents can be one of the most devastating types of collisions due to the immense size and weight of trucks. At Gaddis, Herd, Craw & Adams, P.C., our trucking accident lawyers are highly knowledgeable about personal injury law, including how to secure results for trucking accident victims. Violations of trucking regulations should be taken seriously and irresponsible drivers should be brought to justice.
---
Reach out to our firm now at (719) 249-6240 if you have any questions about how we can help. We're ready to hear your story.
---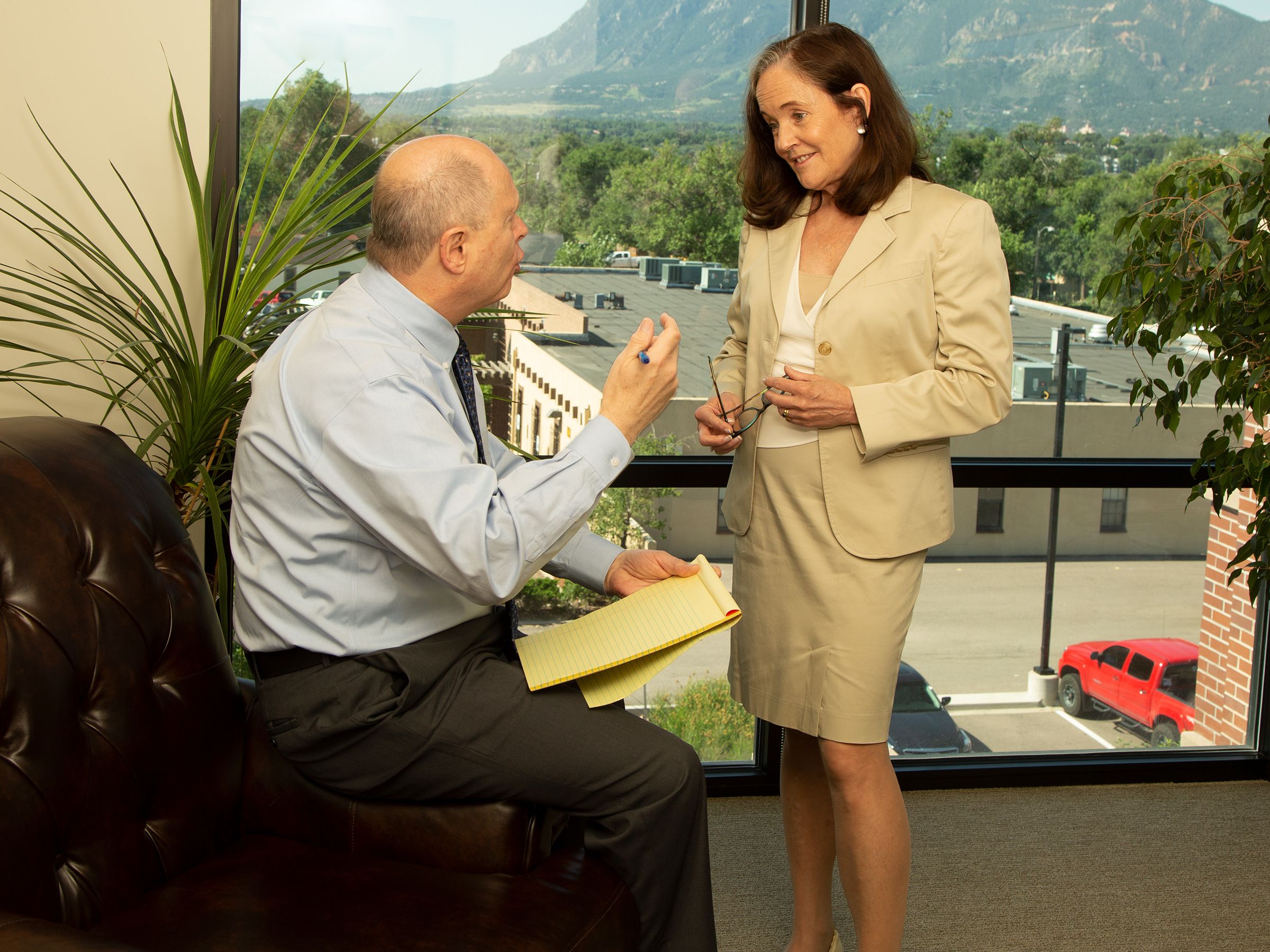 Hour Of Service Regulations
Because of the risk they pose, The Federal Motor Carrier Safety Administration (FMCSA) heavily regulates what truckers can and cannot do. One of these regulations is called the hours of service regulations which specifies when and how long truck drivers can be on the road and when they must rest. The hours of service regulations are as followed:
Truckers can work up to a 14-hour day, however, they can only drive for 11 of these hours. The remaining three hours must be spent on meal or rest breaks.
After the 14-hour workday limit is reached, drivers must rest for at least 10 hours before returning to work.
Truckers also must take days off work at regular intervals. If a trucking company is open seven days a week a driver is only allowed to work 70 hours in an eight-day period before taking at least 34 consecutive hours off. Likewise, if a trucking company is open less than seven days a week than a driver is only allowed to work 60 hours in a seven-day period before taking 34 hours off.
When these rules are not followed the result is overworked, fatigued drivers who pose a higher risk to other drivers on the road. Sometimes drivers simply break these rules, however, in rare circumstances, these regulations are modified in times of national emergency, in order to help get supplies where they need to go faster, such as in the recent COVID-19 crisis. No matter the case, the result is the same, more tired truck drivers and more accidents. If you have been injured in an accident don't wait to get started on your case today!
Who is Liable After a Truck Accident?
Determining who is liable for a truck accident can be a complicated process since there are many parties who can be found responsible. Most often a truck accident investigation will conclude that the trucking company is found responsible although it is possible for a truck driver to be held liable as well. Although it happens less often, there are other parties that can be found responsible, such as a truck manufacturer or cargo loading team.
Why Do I Need A Truck Accident Lawyer?
Winning the compensation you deserve after being injured in a truck accident can be a difficult feat without an experienced truck accident lawyer on your side. Trucking companies are usually backed by top-tier law firms who are hired to protect their company, and in turn, keep you from recovering the compensation you need to recover well from your injuries. The lawyers at Gaddis, Herd, Craw & Adams, P.C. are experienced in handling truck accident claims and know what to expect throughout the entire claims process. Call us today to learn more about how we can help you.
Common Causes of Trucking Accidents
On any given day, you may share the road with a number of commercial trucks containing cargo or transporting goods across town. These trucks are required to follow strict regulations to keep drivers around them safe. However, when commercial trucks cause accidents, the results can be catastrophic. Truck drivers and trucking companies are expected to follow a long list of rules and if they fail, they should be held responsible.
Trucking accidents can be caused by the following:
Driver fatigue
Intoxicated driver
Poor road conditions
Driving errors
Speeding
Driving under the influence
Reckless driving
Improper loading of the trailer
Improper maintenance of the truck or trailer
Call Gaddis, Herd, Craw & Adams, P.C. Today
The sooner you hire a Colorado Springs truck accident lawyer to represent you, the better. We can begin investigating the accident, talking to witnesses and experts, and using our knowledge of the law to build a case on your behalf. Our legal team firmly believes in seeking justice on behalf of our clients and allowing you to recover while we work to secure compensation for your injuries.
---
Don't wait to start your case, our firm is here to support you. Contact us now to speak with a knowledgeable legal professional during a FREE consultation.
---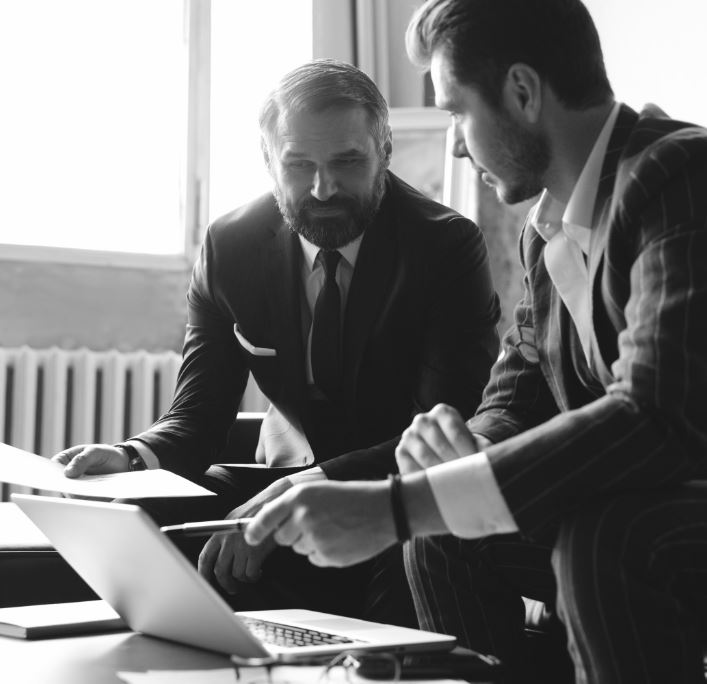 Providing Unparalleled Customer Service
Our past clients say it best! Hear what they have to say about working with our firm.
Don't Try to Negotiate with the Insurance Company Yourself

"I was injured in a car accident by a negligent driver. Tom Herd handled my personal injury claim and I was very happy with his work."

Derry Adams is a wonderful person and a hard working attorney.

"Derry Adams and her assistant Lizzy kept me informed about developments on my case from beginning to end."

Woman of Great Intelligence & Integrity

"I was not just a client. I was someone Derry Adams knew and was fighting for my rights."

Very polite, courteous, and professional!

"Very polite, courteous, and professional! Would highly recommend Tom Herd to friends and family."

Uncomplicated & Easy Estate Process

"Larry Gaddis and the staff are always professional, friendly, and thoughtful. I'm glad I had the opportunity to work with you."

Gary Craw handled my case with utmost compassion, honesty and the highest of ethical standards.

"I recommend Gary Craw unreservedly for personal injury cases."

Warm Personality & Thorough

"Larry Gaddis is positive, has a warm personality, is thorough, gives understandable explanations, and has an efficient work style."

- Donald

Gary Craw was always honest and sincere with all matters involved.

"Gary Craw's professionalism showed in every aspect of this case."
Contact Us Today
We Are Committed to Putting Our Clients First