Car Accidents
We Are Exceptionally Experienced Lawyers Who Are Dedicated To Getting People Justice Under The Law
Colorado Springs Car Accident Lawyers
More Than 150 Combined Years of Legal Experience
Most car accidents are preventable, making it that much more frustrating if you were injured in one. If you or a loved one were harmed in an accident due to someone else's irresponsibility, now is the time to explore your legal options with an car accident lawyer in Colorado Springs.
At Gaddis, Herd, Craw & Adams, P.C., our car accident law firm uses our extensive experience and knowledge of personal injury law to help injury victims receive compensation for their injuries.
Our car accident attorneys in Colorado Springs will collect the information and testimony needed to compellingly put forth our clients' eligibility for relief.
---
Injured in a car crash? Schedule a free consultation with our Colorado Springs car accident lawyer today by dialing (719) 249-6240or contacting us online.
---
Can I File a Car Accident Claim After Insurance Pays?
Since most insurance settlements state specifically that the amount agreed upon will be the only compensation paid, once you sign to a settlement it's usually difficult to pursue any more compensation.
If you have already signed an agreement, it's possible you may still have options. Call our experienced lawyers today to learn how our Colorado Springs accident law firm can help you.
Types of Car Accidents
In most car accidents, negligence is assigned to one or more drivers. For example, if you were driving and following all of the laws but another driver hit you while they were texting and driving, it would be a clear-cut case. However, some accidents may not be as clear, requiring thorough investigations by a legal professional.
Types of car accidents include:
Driving over the speed limit
Driving recklessly
Failure to signal
Not following traffic laws
Disregarding traffic conditions
Disregarding weather conditions
Texting and driving
Distracted driving
Fatigued driving
Why Choose us As Your Car Accident Attorney?
Our legal team has extensive experience handling all types of auto accidents. Whether your accident was a result of drunk driving or a defective auto part, our Colorado Springs auto accident lawyers are prepared and equipped to fight for your maximum compensation.
At Gaddis, Herd, Craw & Adams, P.C., our legal team of car accident lawyers in Colorado Springs has a strong track record of success and has a reputation for being result-oriented and client-centered.
Visit our personal injury lawyer reviews to see why clients think our Colorado auto accident law firm goes above and beyond.
What if Your Injury Was Caused by a Minor Auto Accident?
Is this what happened to you? You are hurting from persisting neck pain since being in a car accident six months ago. That rear-end collision left very little damage to the back of your automobile. The insurance adjuster for the driver who rear-ended you says the collision did not cause your neck pain because there was no damage to your vehicle.
What Do You Do?
You should consult with lawyers who specialize in car accident cases and personal injury claims. The situation above is a typical response we see from insurance adjustors when there is little or no visible damage to your motor vehicle after a collision. But, just because there was little damage to your car does not mean you could not be injured. Our car accident lawyer in Colorado Springs will be with you every step of the way.
Are You Suffering From Neck Pain as Result of Your Car Accident?
The law requires you to prove your neck pain was a result of the car accident. In Etherton v. Owners Insurance Company, the Federal Courts instruct judges to use a practical approach to decide if a car crash caused the injury:
Is it possible your neck pain was from the collision?
Did your neck pain begin soon after the accident?
Were you free of neck pain until this motor vehicle accident?
Do your medical records show there is no other likely reason why you developed neck pain?
If an lawyer expertly investigates your case, and documents that the answer to these questions is "yes", it is not fair for the insurance company to deny your claim.
Our lawyers have the specialized knowledge and experience to see that you are treated fairly by insurance companies. We know the engineering studies that show there is no direct connection between the amount of damage to a car, and whether the people inside got injured. There are scientific reasons why one person can be killed, but another can walk away without a scratch, from the same accident. Our Colorado Springs car accident lawyers have handled many auto accident cases and can help you fight for the compensation you deserve.
Aggressively Seeking the Relief You Deserve
At Gaddis, Herd, Craw & Adams, P.C., our clients are never just numbers to us. We work closely with them and their families to learn how their accident impacted their lives, then we diligently seek compensation to address both their immediate and long-term needs. If you are ready to partner with a diligent and compassionate legal advocate at this difficult time, our firm is ready to take your call.
---
Need help from a Colorado Springs car accident lawyer? Dial (719) 249-6240 or contact us online today.
---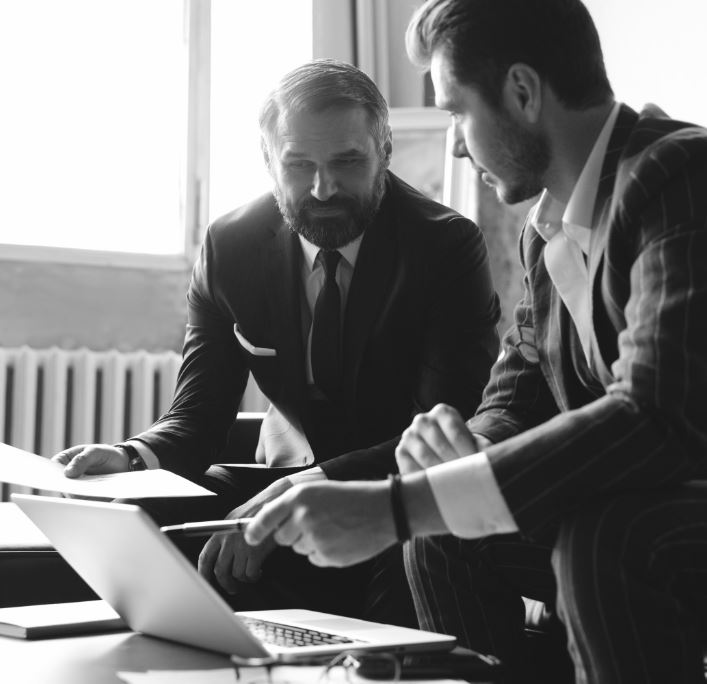 Contact Us Today
We Are Committed to Putting Our Clients First