Pedestrian Accidents
We Are Exceptionally Experienced Lawyers Who Are Dedicated To Getting People Justice Under The Law
Colorado Springs Pedestrian Injury Lawyers
Fighting for Your Right to Receive Compensation for Your Injuries
Pedestrians can suffer traumatic injuries when being involved in a traffic accident. Even a low-speed collision with a car or a crash with a cyclist can lead to severe injuries. According to National Highway Traffic Safety Administration (NHTSA) research data, just over 12% of traffic fatalities are pedestrians, and approximately 76,000 pedestrians were injured in an accident (in 2019).
Those injured in pedestrian accidents may be entitled to compensation if the other party involved in the collision was negligent or reckless. Colorado is also a modified comparative negligence state, which means those injured can still seek compensation if they are partially at fault or acted negligently. Their damages, however, will be reduced by their percentage of fault.
Understanding Colorado's laws, claims advocacy, trials, and your rights can be difficult. You should consult with our pedestrian accident lawyers for help taking legal action. At Gaddis, Herd, Craw & Adams, P.C., we have over 150 years of combined legal experience, and our lawyers are capable to help pedestrian accident victims:
Understand their legal options
Prepare claims
Calculate the damages
Collect evidence to establish negligence and minimize their liability
Get the best possible case outcome for our clients
---
Contact us online or call us at (719) 249-6240 to learn more about our services.
---
Common Causes of Pedestrians Accidents
Some of the main causes of negligence that results in injuries to pedestrians include:
Distracted drivers. Using cell phones to text or talk can distract drivers and lead to needlessly endangering pedestrians with serious consequences. Colorado law, C.R.S. 42-4-239 (3), prohibits drivers from using a wireless phone to text message or manually enter or transmit data while operating a motor vehicle. The state legislature has proposed, as of April 18, 2022, banning the use of cell phones while driving other than through blue tooth devices.
Distracted pedestrians. Pedestrians injured in bank of business parking lots and failure to place safety guards/bollards.
Drunk drivers. Drunk or drugged drivers are a risk to everyone on the road because they are impaired. Drunk drivers often drive recklessly and ignore the rules of the road, traffic signals, and the people sharing the road with them.
Impatient drivers. Failure to properly yield the right of way to pedestrians is often the cause of pedestrian accidents. Drivers may not look out for pedestrians or may try to drive and maneuver around them to avoid having to wait while they cross.
Inclement weather conditions. Drivers may slide to a stop at an icy intersection or hydroplane into crosswalks.
---
There is no excuse for careless or negligent driving. Call us (719) 249-6240 to protect your rights when you've been injured by a negligent driver or cyclist.
---
Injuries Commonly Sustained in Pedestrian Accidents
The severity of a pedestrian's injuries will largely depend on the type of vehicle involved in the collision, the vehicle's size, and its speed at the time of the wreck. The larger the vehicle and the faster it was traveling—the greater the severity of the injuries. Injuries often sustained in pedestrian accidents include:
Broken or fractured bones
Spinal cord injuries
Death
Traumatic brain injuries
Head injuries
Back injuries
Tearing of muscles and tissues ("soft tissue injuries")
Cuts and abrasions
Bruising
Pedestrian Safety Tips
We care about your safety. Steps you can take to protect yourself as a pedestrian include:
Obey traffic signals and signs as well as the rules of the road.
Look both ways before crossing the street, even in a marked crosswalk.
Avoid distractions and remain aware of your surroundings.
Cross the street in well-lit areas when a crosswalk or intersection is unavailable.
Wait for a gap in traffic before crossing outside of an intersection.
Continue watching traffic when you are crossing the street.
Wear reflective or bright clothing depending on the time of day you are walking.
Use sidewalks when they are available.
Face traffic when you walk on the shoulders or in the roadway.
Watch for cars making left-hand turns, entering, exiting driveways, or parking.
There is no excuse for careless or negligent driving. Call us to protect your rights when you've been injured by a negligent driver or cyclist. Insurances companies often try to convince those injured to accept lowball settlement offers, because they do not have your best interest in mind. Before accepting a settlement or proceeding with your claim, consult with our skilled lawyers. While you focus on your recovery, we can handle the case. Our lawyers are skilled negotiators and trial lawyers, and we can help take some of the stress and pressure off you.
---
To discuss your case with a member of our team, schedule a free consultation today by calling (719) 249-6240 or completing this online form.
---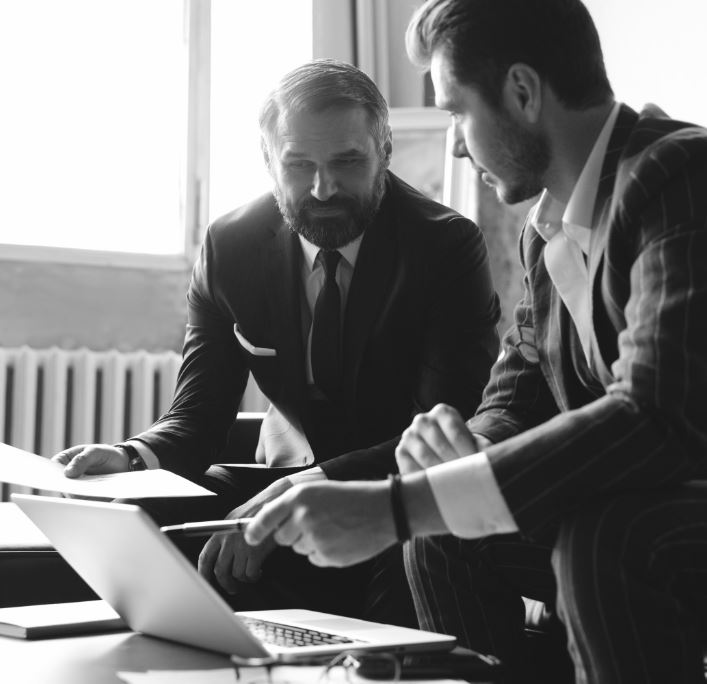 Providing Unparalleled Customer Service
Our past clients say it best! Hear what they have to say about working with our firm.
Uncomplicated & Easy Estate Process

"Larry Gaddis and the staff are always professional, friendly, and thoughtful. I'm glad I had the opportunity to work with you."

Don't Try to Negotiate with the Insurance Company Yourself

"I was injured in a car accident by a negligent driver. Tom Herd handled my personal injury claim and I was very happy with his work."

Gary Craw was always honest and sincere with all matters involved.

"Gary Craw's professionalism showed in every aspect of this case."

Derry Adams is a wonderful person and a hard working attorney.

"Derry Adams and her assistant Lizzy kept me informed about developments on my case from beginning to end."

Very polite, courteous, and professional!

"Very polite, courteous, and professional! Would highly recommend Tom Herd to friends and family."

Woman of Great Intelligence & Integrity

"I was not just a client. I was someone Derry Adams knew and was fighting for my rights."

Gary Craw handled my case with utmost compassion, honesty and the highest of ethical standards.

"I recommend Gary Craw unreservedly for personal injury cases."

Warm Personality & Thorough

"Larry Gaddis is positive, has a warm personality, is thorough, gives understandable explanations, and has an efficient work style."

- Donald
Contact Us Today
We Are Committed to Putting Our Clients First