Business Matters
We Are Exceptionally Experienced Lawyers Who Are Dedicated To Getting People Justice Under The Law
Colorado Springs Business Law Lawyers
Protect Your Business Interests with Gaddis, Herd, Craw & Adams, P.C.
If you're a small-to-mid-sized business owner, you know that vigilance is needed to best navigate your company on an upward trajectory. Sometimes legal concerns are foreseen—other times they can be a surprise. Whichever the case, it is critical that you protect your business interests with experienced legal counsel that is not only vigilant but experienced in securing favorable outcomes for Colorado business owners and entrepreneurs.
At Gaddis, Herd, Craw & Adams, P.C., our firm has been assisting business owners throughout the state of Colorado for more than forty years. From business formation and legal compliance matters to serious disputes between parties, our Colorado Springs business lawyers are ready to help you seek solutions and protect the longevity of your enterprise.
Do not proceed with your business' legal matter without a proven legal counselor on your side. Call us at (719) 249-6240 today.
How We Can Assist You
Whether your business is suddenly embroiled in a specific dispute with another party or your concerns are multi-faceted, our firm is ready to discuss your options. Our attorneys partner closely with our business clients to understand their specific goals and circumstances so that swift, long-term solutions can be diligently sought on their behalf.
Our firm is well-versed in the following matters:
Business entities (corporations, partnerships, limited liability companies, professional corporations and partnerships): formation and dissolution
Covenants not to compete and confidentiality agreements
Employment contracts
Buy sell agreements: exit strategies
Purchase and Sale of Businesses
Small business counseling: Structure, counsel and problem solve regarding
Ownership, control and management issues
Agreements, contracts and forms
Capitalization, loans and financing
Workouts
Leasing
Call us to Learn More About What We Can Do for You!
Gaddis, Herd, Craw & Adams, P.C. is ready to hear from you. From our very first conversations with you and your team, our firm is ready to explain your legal options and outline the steps necessary to resolve your issue.
Start the process today. Contact us to request an initial, no-obligation consultation with our team.
At Gaddis, Herd, Craw & Adams, P.C., we have the skills and experience you deserve. Get to know our team by scrolling down and select the staff you would like to learn more about.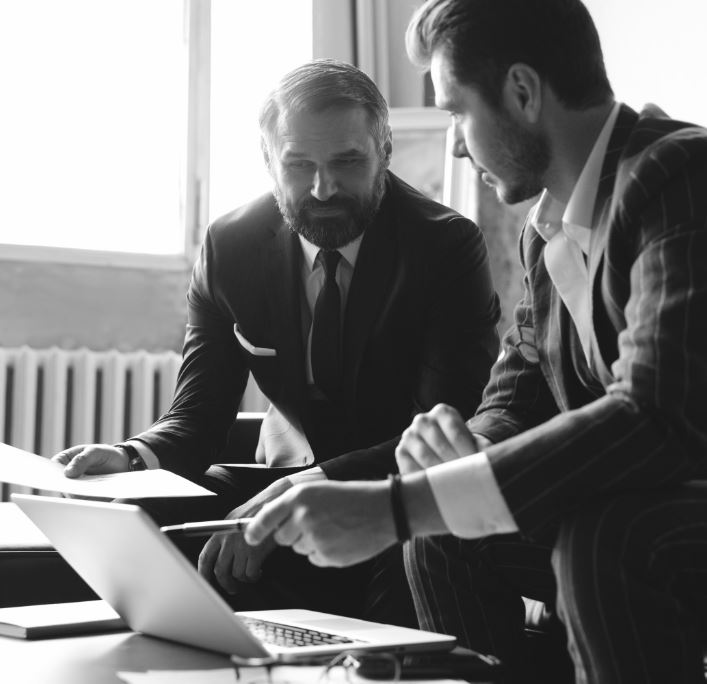 Providing Unparalleled Customer Service
Our past clients say it best! Hear what they have to say about working with our firm.
Uncomplicated & Easy Estate Process

"Larry Gaddis and the staff are always professional, friendly, and thoughtful. I'm glad I had the opportunity to work with you."

Don't Try to Negotiate with the Insurance Company Yourself

"I was injured in a car accident by a negligent driver. Tom Herd handled my personal injury claim and I was very happy with his work."

Woman of Great Intelligence & Integrity

"I was not just a client. I was someone Derry Adams knew and was fighting for my rights."

Derry Adams is a wonderful person and a hard working attorney.

"Derry Adams and her assistant Lizzy kept me informed about developments on my case from beginning to end."

Gary Craw handled my case with utmost compassion, honesty and the highest of ethical standards.

"I recommend Gary Craw unreservedly for personal injury cases."

Warm Personality & Thorough

"Larry Gaddis is positive, has a warm personality, is thorough, gives understandable explanations, and has an efficient work style."

- Donald

Gary Craw was always honest and sincere with all matters involved.

"Gary Craw's professionalism showed in every aspect of this case."

Very polite, courteous, and professional!

"Very polite, courteous, and professional! Would highly recommend Tom Herd to friends and family."
Contact Us Today
We Are Committed to Putting Our Clients First