James W. Kin
We Are Exceptionally Experienced Lawyers Who Are Dedicated To Getting People Justice Under The Law
James W. Kin
Real Estate and Business Law in Colorado Springs
After over 45 years of practicing law, James Kin is still motivated by the important service performed by lawyers to our community and continues to enjoy the challenge of helping clients understand and make their way through real estate and business transactions and find solutions to their real estate and business problems and disputes. He has reduced his practice to office matters and no longer litigates. However, he still counsels clients on pre-litigation analysis and problem solving. When necessary he refers the matter to litigation counsel.

Mr. Kin's other joy in life is his wife Eileen and their three grown children, John, Matt and Lisa with four grandchildren. Even though their children and grandchildren are scattered across the country, they are very much a part of Jim and Eileen's lives.

In addition to family activities, Jim and Eileen have developed a mutual love for cooking and gardening. They both are very active in their community. Jim is active in development issues in the Mesa area and the Mesa neighborhood. Eileen is an accomplished flower arranger and is active in the local chapter of Ikebana International (the art of Japanese flower arranging).
What I Do: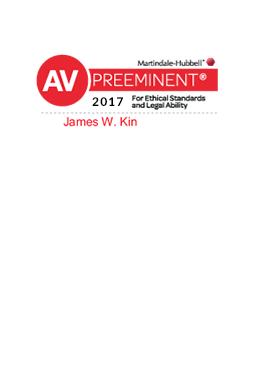 Commercial Real Estate

Residential Real Estate

For Sale By Owner (FSBO)

Title Matters

Financing

Property Line and Boundary Disputes

Easement and Access Issues

Adverse Possession

Counseling Regarding Commercial Foreclosures

Mechanics Liens

Business Entities (Corporations, Partnerships, Limited Liability Companies, Professional Corporations and Partnerships): Formation and Dissolution

Purchase and Sale of Businesses

Small Business Counseling
What I Don't Do:
Litigation

I no longer do litigation. In most matters, resolving a matter in court is too expensive, unpredictable and unsatisfactory. However, I can assist you in analyzing your claim and working on a resolution. If the matter needs to be litigated, I will refer you to an experienced litigator to handle the matter.

Residential Landlord-Tenant Matters and Disputes

I do not handle matters regarding residential landlord tenant disputes. However, most clients simply need a review of the issues and counseling on how to resolve the problem.
I do not handle Residential Mortgages and foreclosures
I do not handle Construction Defects and Disputes
I do not handle Workmens Compensation

Education & Memberships:
Education:
St. Joseph's College, Indiana, Bachelor of Arts, Cum Laude, 1965
Wayne State University Law School, Juris Doctor, 1969

Professional Memberships:
Colorado Bar Association: Real Estate Section
El Paso County Bar Association:

Legacy Society and mentoring program
Real Estate Section

Admitted to practice in Colorado: all courts; U.S. District Court, District of Colorado and Western Michigan, 10th Circuit Court of Appeals and U.S. Supreme Court

Community Memberships and Honors:
Co-Counsel in Shea v. Vialpando, 416 U.S. 251 (1974); presented case before the United States Supreme Court
Colorado Land Use Commission: Member; Chairman 1980-1981
Clean Air Campaign, Inc.: Board of Directors, 1986-1994; Vice President, 1991-1992; Recipient of 1994 Crystal Peak Award
Downtown Pikes Peak YMCA: Board of Directors, 1988-1998; Chairman, 1994-1996
Metropolitan Board Pikes Peak YMCA: Board of Directors, 1990-1996
Partners in Housing: Board of Directors, 1991-1997
Downtown Action Plan Committee: Member, 1989-1992; Downtown Action Plan adopted in 1992
Downtown Colorado Springs, Inc.: Recipient of the Whetstone Service Award, 1997
Colorado Springs Downtown Partnership, Inc.: Director and Past President
Colorado Springs Community Ventures, Inc. Art on the Streets
Colorado Springs Urban Renewal Authority: 2008 - 2013
Rawles Open Space Neighborhood Master Plan Committee: Plan adopted February 24, 2015. One of three neighborhood initiated master plans in Colorado Springs.
FEES: I bill by the hour. My current filling rate is $285/hour. After reviewing the scope of the work you need, sometimes I can give you a flat fee for those services. Most times, I am not able to know how much time it will take. In those cases, I will give you an estimate and range to help you in managing your case. You will be billed monthly as of the 22nd of each month with an itemized invoice for the time spent.
With all appointments, bring copies of all documentation that is relevant to the issues you want me to address. That saves me time and you money.
At Gaddis, Herd, Craw & Adams, P.C., we have the skills and experience you deserve. Get to know our team by scrolling down and select the staff you would like to learn more about.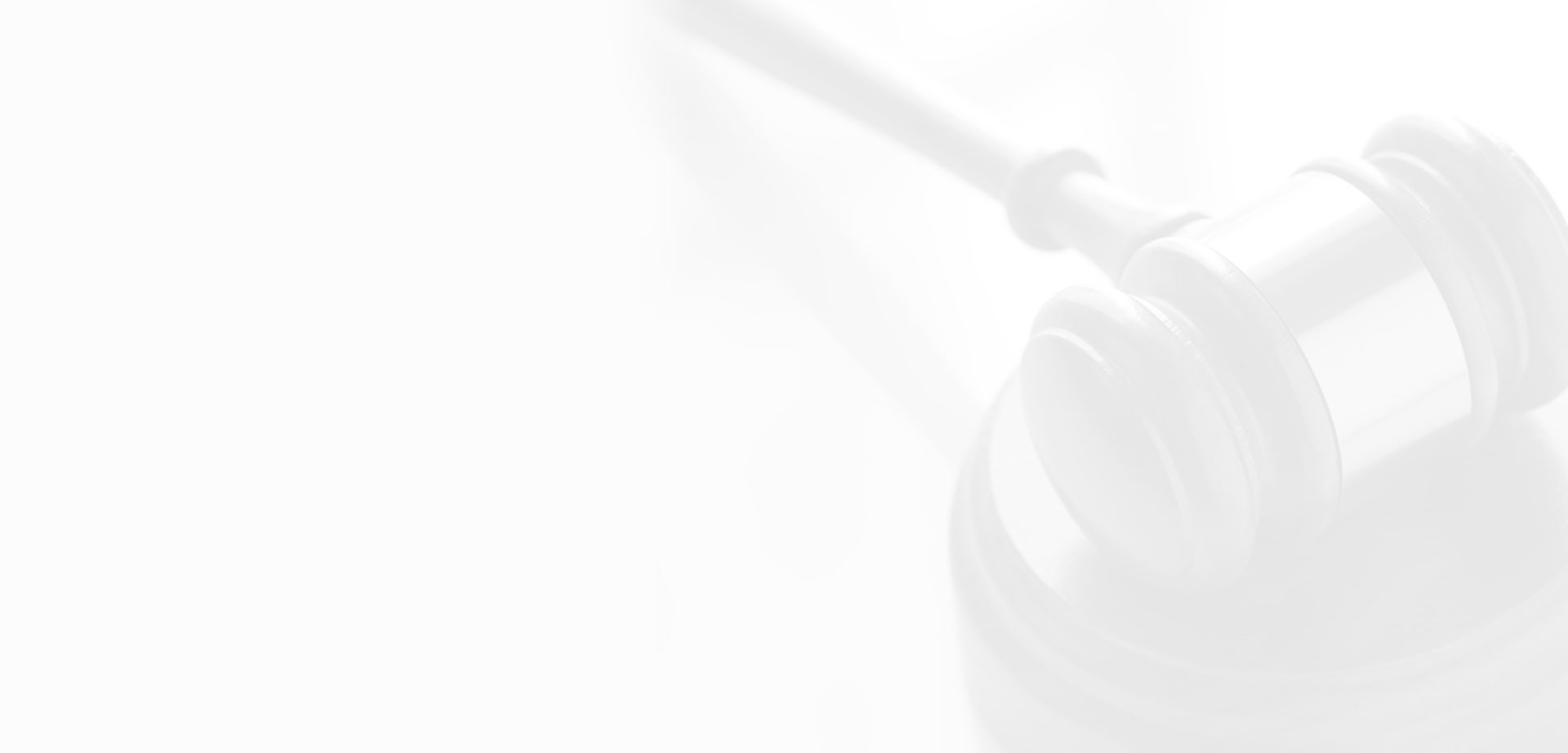 Backed by a Long Track Record of Success
Delayed Diagnosis

$2,100,000

Widowed Father

$1,475,000

Motorcycle Injury

$1,250,000

Medical Malpractice

$1,000,000

Mother's Wrongful Death

$1,000,000
Warm Personality & Thorough

"Larry Gaddis is positive, has a warm personality, is thorough, gives understandable explanations, and has an efficient work style."

- Donald

Woman of Great Intelligence & Integrity

"I was not just a client. I was someone Derry Adams knew and was fighting for my rights."

Very polite, courteous, and professional!

"Very polite, courteous, and professional! Would highly recommend Tom Herd to friends and family."

Gary Craw handled my case with utmost compassion, honesty and the highest of ethical standards.

"I recommend Gary Craw unreservedly for personal injury cases."

Don't Try to Negotiate with the Insurance Company Yourself

"I was injured in a car accident by a negligent driver. Tom Herd handled my personal injury claim and I was very happy with his work."

Uncomplicated & Easy Estate Process

"Larry Gaddis and the staff are always professional, friendly, and thoughtful. I'm glad I had the opportunity to work with you."

Gary Craw was always honest and sincere with all matters involved.

"Gary Craw's professionalism showed in every aspect of this case."

Derry Adams is a wonderful person and a hard working attorney.

"Derry Adams and her assistant Lizzy kept me informed about developments on my case from beginning to end."
Relief From Worry and Uncertainty Throughout the Legal Process

Lawyers With Over 150 Years of Combined Experience

Highly Experienced Lawyers

Personalized and Caring Representation
Contact Us Today
Our Skilled Lawyers Make the Needs and Interests of Our Clients Our Number One Priority.