Real Estate Law
We Are Exceptionally Experienced Lawyers Who Are Dedicated To Getting People Justice Under The Law
Colorado Springs Real Estate Lawyers
Safeguard Your Interests with Gaddis, Herd, Craw & Adams, P.C.
Real estate law is complex and even seasoned professionals sometimes need legal intervention to complete a transaction or settle a serious dispute. In these circumstances, clients want counsel that is well-versed in Colorado's real estate laws and knows how to ensure a swift, efficient transaction process that respects and honors the interests of all of the involved parties.
At Gaddis, Herd, Craw & Adams, P.C., this is precisely the type of real estate representation we have offered Colorado developers, buyers, sellers, and business owners for more than four decades. Whether you are buying or selling, leasing, or otherwise, our firm is ready to intervene and ensure that your real estate transaction or dispute is resolved as quickly and favorably as possible.
Can You Claim Land in Colorado?
Colorado law allows people who trespass and encroach on other's land for a minimum time period to develop an ownership claim to the property. Many types of disputes can arise between Colorado neighbors.
To make sure that your land remains yours and another individual can't claim a portion of it, you should familiarize yourself with Colorado's rules on adverse possession. There may also be times when you will need to assert an adverse possession claim, over land that you feel you've developed a right to use and want to continue using.
To make sure another individual does not claim your land, do not hesitate to reach out to the Colorado Springs real estate lawyers at Gaddis, Herd, Craw & Adams, P.C.
The Real Estate Cases We Handle
Over the course of our firm's career, we have assisted numerous clients with a broad range of different real estate law matters. In each case, we work closely with our clients to understand what their goals and concerns are and take incisive steps to ensure that their interests in the property in question are properly protected and asserted.
We have extensive experience assisting clients with:
Commercial real estate
Purchase and Sale
Commercial leasing
Residential real estate transactions
For Sale By Owner (FSBO)
Title matters
Title commitments and title insurance
Deeds and transfers of title
Issues affecting title
Financing
Promissory notes and deeds of trust
Review of lender documentation
Opinion letters
Financial restructuring and workout agreements
Property line and boundary disputes
Easement and access issues
Adverse possession
Commercial Foreclosures
Mechanics liens
Having a Real Estate Issue? Call Us Today!
If your real estate issues fall into any one of the above categories, Gaddis, Herd, Craw & Adams, P.C. is ready to hear from you. Contact our team today to speak with experienced, award-winning legal counselors who are ready to fight relentlessly for your best interests.
At Gaddis, Herd, Craw & Adams, P.C., we have the skills and experience you deserve. Get to know our team by scrolling down and select the staff you would like to learn more about.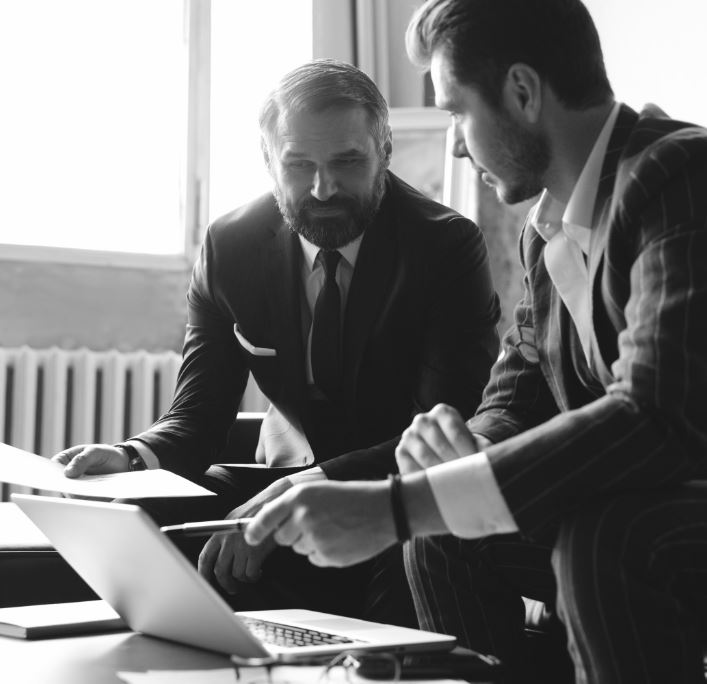 Providing Unparalleled Customer Service
Our past clients say it best! Hear what they have to say about working with our firm.
Gary Craw was always honest and sincere with all matters involved.

"Gary Craw's professionalism showed in every aspect of this case."

Very polite, courteous, and professional!

"Very polite, courteous, and professional! Would highly recommend Tom Herd to friends and family."

Uncomplicated & Easy Estate Process

"Larry Gaddis and the staff are always professional, friendly, and thoughtful. I'm glad I had the opportunity to work with you."

Woman of Great Intelligence & Integrity

"I was not just a client. I was someone Derry Adams knew and was fighting for my rights."

Don't Try to Negotiate with the Insurance Company Yourself

"I was injured in a car accident by a negligent driver. Tom Herd handled my personal injury claim and I was very happy with his work."

Derry Adams is a wonderful person and a hard working attorney.

"Derry Adams and her assistant Lizzy kept me informed about developments on my case from beginning to end."

Warm Personality & Thorough

"Larry Gaddis is positive, has a warm personality, is thorough, gives understandable explanations, and has an efficient work style."

- Donald

Gary Craw handled my case with utmost compassion, honesty and the highest of ethical standards.

"I recommend Gary Craw unreservedly for personal injury cases."
Contact Us Today
We Are Committed to Putting Our Clients First